Entrepreneur Acceleration Program Bootcamp (EAPB)
Course Details:
Fees: 40,000/-
Duration: 40 Hours

100% Placement Assistance

Online & Offline mode Available

Certificate Course
Call: 18008890254 (Toll Free)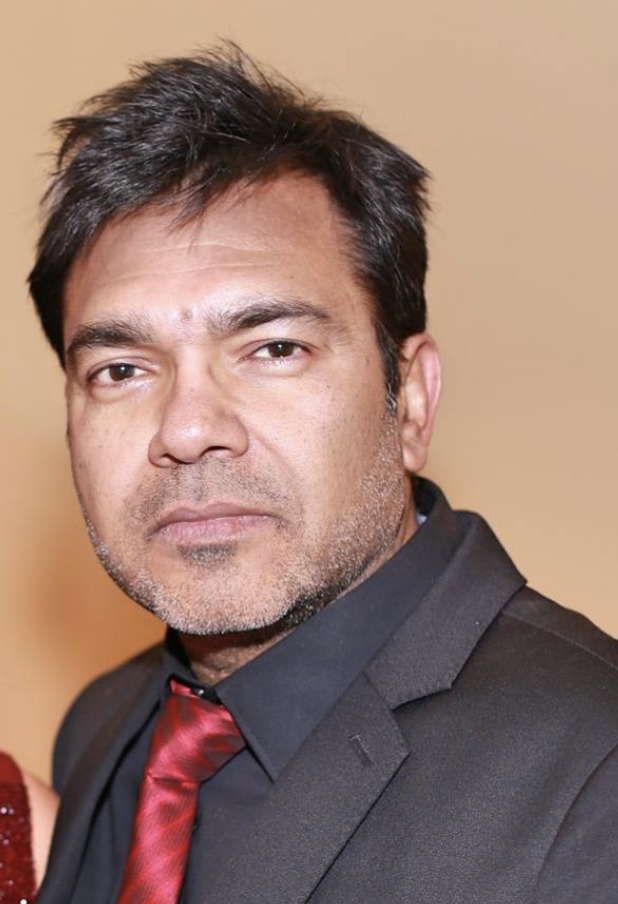 Program Director
Ajay Gupta, CEO/Co-Founder EDM
Program Coordinators
Vikas Sharma, Co-Founder EDM
Instructors:
Priyanka – Digital Marketing expert
Kanishk – Shopify & WordPress Expert
Bhawna – Expert Graphics Designer & Instructor
Rohit – Expert Video Editor & Instructor
Entrepreneur Acceleration Program Bootcamp (EAPB) Training
Why E Digital Marketers Institute?
Global retail sales growth will continue to rise and take up more retail market share. According to eMarketer, online retail sales will reach $6.17 trillion by 2023, with ecommerce websites taking up 22.3% of total retail sales.
The good news is that the online ecommerce space is huge and very profitable. The not so good news is that 90% of people fail with online ecommerce ventures because they don't have proper tools, process, mentorship and guidance. That is where EDM aims to bridge the knowledge gap and help new incumbents succeed. We are experts not in theory but by experimenting, failing and then finally succeeding.
I have been a serial entrepreneur over the past 30 years building 10+ companies from scratch generating 20+ million in revenue. I began building e-commerce platforms before e-commerce was a term. I have taken my experience through both success and more importantly through failures and built a framework for like minded entrepreneurs to enter this space.
For individuals that have been considering tapping into this generational shift in how we purchase goods, I have built a curriculum that will allow you to accelerate your own efforts:
Entrepreneur Acceleration Program (EAPB):
EAPB
Offers you a path to entrepreneurship, freelancing, or a high-paying job. You need to decide where you want to be.
Business Model:
Implement and learn (learn by doing it). Change your life in 2 months. It doesn't matter where you are in life, whether you have a product or not, experience or not, technical skills or not, business experience or not, start new and set up a flourishing eCommerce business that will give you passive income for life. Not interested in your own business, no problem – learn the skills and start freelancing. Ok, the business and freelancing do not excite you, then be set for a high-paying job.i
Our value proposition:
Learn everything about eCommerce & digital marketing, not by theory but by doing it.
Set up your own eCommerce store even if you do not have a product
Set up your highly converting funnel – all by doing it and iterations
ROI Target 10x – Spend $500 and make $5000 in one year.
Prerequisites & Commitments:
Computer, Internet, and an ambition to be successful
High motivation
10 hr/week commitment for 6 weeks
Come with an open mind and a willingness to succeed
Success, or Moneyback guarantees:
Full return within the first week
50% return within the first 2 weeks
Repeat the program at no additional cost
Bootcamp for eCommerce entrepreneurs:
What is included:
40 hrs of instructor-led high-quality training – $900 value
Branded eCommerce store – $500 value
Logo and Social Cover – $99 value
Social Media branding – $199 value
Paid FB & Google campaign setup – $399 value
Our coaches and instructors would guide you step by step and make sure you have a branded eCommerce store up and operational before the end of the program.
Total Value – $2097 at a discounted price $497
Week1:
Introductions, domain setup, hosting, marketing concepts
Set up FB, Insta handles and posts, Reels.
Week 3-4:
WordPress
Dropshipping models
Build a Shopify store with Doba
Printify
Week 5:
AD copy, A/B testing, FB & Insta ads
Week 6:
Email Marking is the king
Learn email marketing platforms
Build email templates
Configure and set up automated emails
Week 7-8:
Set up your youtube channel
PhotoShop for social cover and logos
Video editing basics
Everything is not for everyone – what we mean by that is find out what works for your system. Whether business, or freelancing or a stable job, or a combination of these.
Kiss – keep it simple stupid. We have all heard that but don't understand the true power behind keeping things simple. Don't overthink, don't overplan, execute and be agile.
Learn by doing things. Theory is important, but action is the key. The best way of learning is by doing it.
Give up your limiting beliefs. Your biggest obstacle in your path to success is your limiting belief. It is not the skillset, nor the money, but your limiting belief. Winners grab the opportunities at face value, execute it and are successful.
Consistent daily effort – follow the gym approach, start easy and small and build up over time. We understand that most of you in this program have limited time, some because you are studying full time, others are working a daytime job full time, and even ones who have all the time but lack the motivation – irrespective of the situation you are in, you need to get to it whether for 15 minutes only per day but try and be consistent with daily effort. Some days you will put in 15 minutes but other days you will be more charged and would end up with 3-4 or even 5-6 hrs. You will improve month over month and year over year, but the idea is not to look back 1 or 2 or 3+ years later and wishing you could have put in daily consistent work. Life just flies by so you do have to bring yourself to at least a minimum of 15 minutes of commitment a day. If you miss a day or two a week, that is OK.
Hook/PDF w/ Business Ideas & Info pack
Drop shipping:
Drop ship business opportunity & top 10 drop ship companies
Drop Ship in US and how to find the best drop ship companies from US
How to identify the best selling drop ship niches and products
Deep dive into the white label branded online coffee company with no cost startup
Deep dive into the CBD opportunity and why this could be the opportunity you should grab (of course if it is for you).
How to build your own ecommerce store and integrate with the dropshipping supplier.
How to add print on demand products to your site with your own branded products including coffee mugs, t-shirts, masks, hats, and much more.
CBD Business online:
Deep dive into the white label branded online coffee company with no cost startup
Deep dive into the CBD opportunity and why this could be the opportunity you should grab (of course if it is for you).
How to find CBD suppliers that you can trust
Regulation around CBD
How to launch your own branded CBD shopify store
Coffee Business online:
Deep dive into the white label branded online coffee company with no startup cost
How to leverage social media to brand your company
How you can differentiate yourself and connect with buyers.
Pick a cause that will allow you to connect with your target customer
Shopify Online store:
Why choose shopify for your ecommerce platform
Top applications that you can use on shopify that will help you grow faster
How to get the best shopify theme.

Highest Rated
We have a passion for student success and promise to work with students in achieving their goals.

Skilled Faculty
Our mission is to help each and every student succeed, may come what from our skilled faculty.

Placement Support
E-Digital Marketers provides 100% Placement Assistance to all thier students.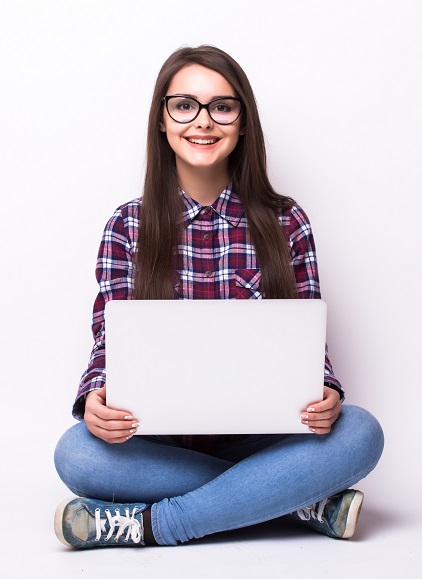 Why Choose E-Digital Marketers as your Training Institute?
E Digital Marketers provides the best online/Offline training for all Digital Marketing and Web Designing Courses at its institute situated in Rohini, Delhi.
With the best infrastructure and high-tech technology, the project based training allows students and working professionals to gain hands-on experience to Learn Digital Marketing Services.
We have 10+ years of experience in Digital Marketing Course Training.
Our Industry expert Teachers are passionate to teach.
The Latest Curriculum, from Industry Experts.
High Engagement, Outcome-Centric Learning.
100% Placement Assistance for everyone.
Life time support for queries & placement.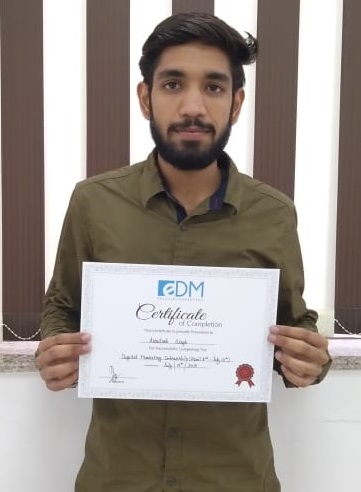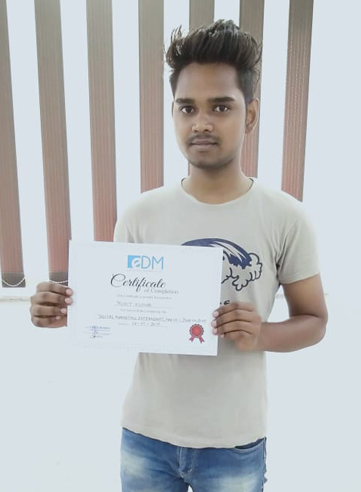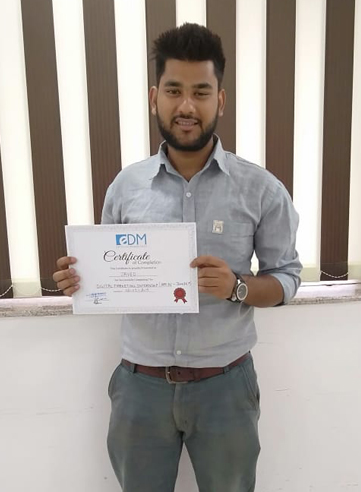 Our Classroom has a very unique approach so that any student can be learning either via a live lesson, pre programmed lesson, independently or being supervised in the classroom.