WordPress Web Development Course
Course Details:
Fees: 10,000/-
Duration: 1 Month

100% Placement Assistance

Online & Offline mode Available

Certificate Course
Call: 18008890254 (Toll Free)
WORDPRESS TRAINING
WordPress is an open-source Content Management System (CMS). It is a popular tool for individuals without any coding experience who want to build websites and blogs.
It enables learners to build and manage their own full-featured website using a web browser without knowing how to code. Our WordPress Essentials training will provide learners with the skills and best practice approach needed to successfully create and run a website or blog.
After attending this training, learners can successfully install and set up WordPress, use SEO methods to bring new customers to their site, customise WordPress themes and add functions with plugins for eCommerce, and blogging.
This training will also supercharge your knowledge and expertise in using WordPress efficiently and will get the desired job post with a highly paid salary.
WORDPRESS COURSE OVERVIEW
What will you learn in this training course?
Introduction to WordPress and its features
Importance of this tool and its advanced features
Creating, managing and maintaining the website
Including multimedia like audio, video and images into the website
Customization of the page and moderating comments
Various widgets available
Sharing your content on various platforms
Deploying security measures in WordPress
Creating E-Commerce Website in WordPress
WordPress SEO
Setting Up The Basics: Hosting And Domain Name
Domain Purchase
Hosting Purchase and Installation
Introduction to WordPress
Types of WordPress
Installing WordPress
WordPress Dashboard Overview
WordPress Setting
Installing and Customizing Theme
Installing Demo Content
Menu Setup
Widgets Setup
Plugins
Create Post, Pages, Categories and Tags
WordPress Woo commerce
WordPress SEO
Best WordPress Training in Delhi
WordPress is a content management system (CMS) in the web development world. You can build and host sites using this platform, and it's time to join the best WordPress development course in Delhi. E-Digital Marketers is one of the leading institutes offering WordPress development courses in Delhi, and now you can learn how to develop a perfect website using WordPress. We provide full WordPress training in Delhi, ensuring that you find it easy to join a good job.
Basics of the WordPress Development Course
Now, you can join the WordPress development course, and we will give you ultimate satisfaction. And we help you learn how to build a WordPress site. Here are the basics of the WordPress development course:
First, you will learn how to install WordPress. Once you complete the installation, you will learn how to use the tools and elements to build a perfect website.
Next, we help you choose the theme, and also, there is the option to customize themes. Our experts show how you can customize the templates, and thus you can come up with a unique website.
Also, we give you a clear idea of how to customize the websites, which improves the website's functionality. And you can now get an idea of how to install plugins that come up with multiple features.
And you must know how to optimize a website to increase the page loading speed. Thus, users can quickly enter the site to learn about the products and services.
So, you will feel confident in joining the course, and you can comprehend the benefits in real-time. Here, you will meet the experts who know how to use the WordPress development platform.
Time to Apply for Better Jobs
We offer a certified course, and you will receive the certificate after you complete the course successfully. We help you become a WordPress development expert, and the insured enables you to get recognition as a professional WordPress developer. Once you join the top WordPress development institute in Delhi, you will eliminate all confusion, and we are here to boost your self-esteem.
Start Attending the Classes
Are you searching for the best WordPress development institute in Delhi? You can quickly join the WordPress development course at E-Digital Marketers, and we are always here to help you. So, you can start attending WordPress development classes in Delhi, and you can begin developing websites. Our WordPress development course includes both theoretical and practical sessions. It enables you to learn how to use the features of WordPress and the plugins.
We help you learn how to build a customized website that will make the user feel happy. We make it easy to customize templates, and you can develop a perfect website. Next, you will learn how to change colors and text fonts, improving the website's design. Also, you will learn how to add sliders, and you can create a tailored website that fulfills clients' specifications.
Finally, you can comprehend why joining our WordPress development course in Delhi is good. We bring better job opportunities, and you can explore ultimate success.

Highest Rated
We have a passion for student success and promise to work with students in achieving their goals.

Skilled Faculty
Our mission is to help each and every student succeed, may come what from our skilled faculty.

Placement Support
E-Digital Marketers provides 100% Placement Assistance to all thier students.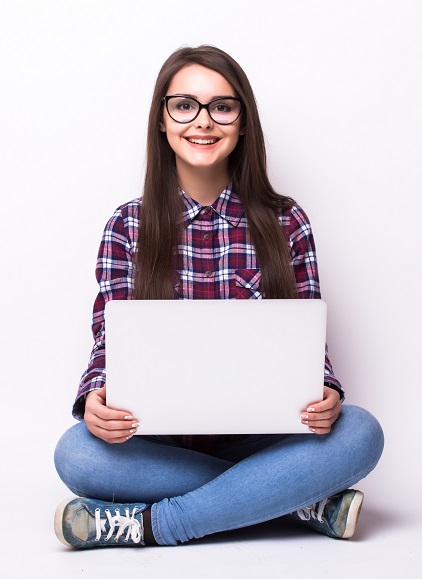 Why Choose E-Digital Marketers as your Training Institute?
E Digital Marketers provides the best online/Offline training for all Digital Marketing and Web Designing Courses at its institute situated in Rohini, Delhi.
With the best infrastructure and high-tech technology, the project based training allows students and working professionals to gain hands-on experience to Learn Digital Marketing Services.
We have 10+ years of experience in Digital Marketing Course Training.
Our Industry expert Teachers are passionate to teach.
The Latest Curriculum, from Industry Experts.
High Engagement, Outcome-Centric Learning.
100% Placement Assistance for everyone.
Life time support for queries & placement.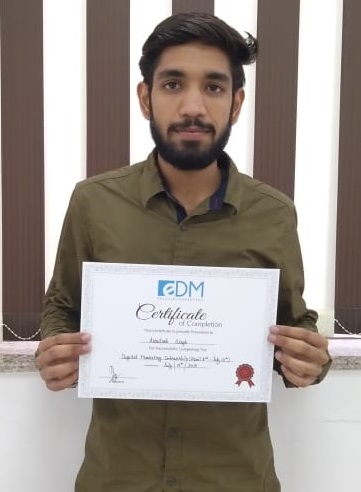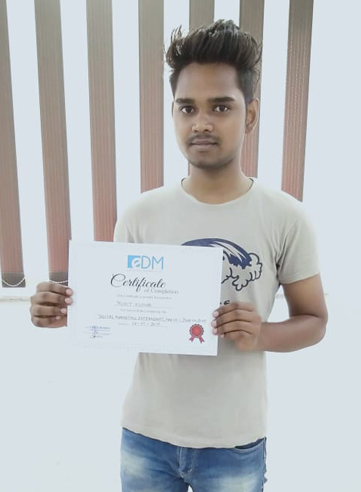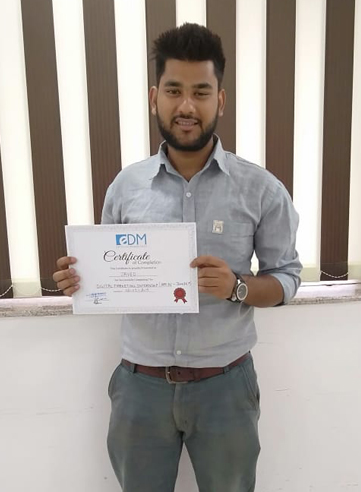 Our Classroom has a very unique approach so that any student can be learning either via a live lesson, pre programmed lesson, independently or being supervised in the classroom.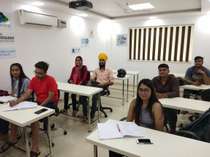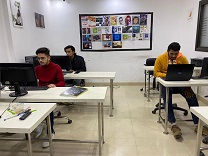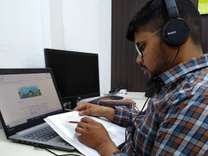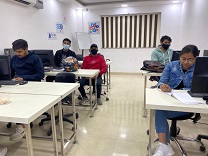 What is the eligibility criteria to do the course?
A 12th standard pass with basic computer operational knowledge is sufficient for eligibility.
Who should take up this training course?
Website Builders
WordPress Developers
Bloggers
Anybody interested in WordPress
Do you provide batch flexibility for working professionals?
Yes. We provide flexible batch schedules for all students including working professionals and business owners as per their feasibility.
If I fail to understand any of the topics well. Will you provide training on those topics again?
We conduct doubt clearing sessions from time to time where our students can get their queries and confusion resolved. If the doubt is regarding an entire module then the student needs to coordinate with the admin for a class change. We do not charge extra for this.
Will I get any support from the institute in terms of themes, plugins, and tools?
Students will get free marketing tools, web hosting and WordPress themes and plugins from the institute.
Before enrollment can I attend the demo class?
We provide a 1 hr free demo class on Digital Marketing before your enrollment into the course.